Welcome to CES College, an
AAA

school!
---
THE NON-PROFIT NATIONALLY AND REGIONALLY ACCREDITED CAREER COLLEGE
A

FFORDABLE!

Compare our low cost tuition with other schools
Save thousands of $$$!
A

CCESSIBLE!

Close to freeways and public transportation routes.
Free parking

CES College Is A Non-Profit School Providing Quality Education Since 1995.
A

CCREDITED!

Accredited by:

Council on Occupational Education (COE)

Western Association for Schools and Colleges, Accrediting Commission for Schools (WASC ACS)

Approved to operate by:

California Bureau for Private Postsecondary Education
California Board for Vocational Nurses and Psychiatric Technicians (BVNPT)
California Massage Therapy Council (CAMTC)
Student and Exchange Visitor Program (SEVP)
Trusted by Over 6000+ Students
Join our community of students around the world helping you succeed.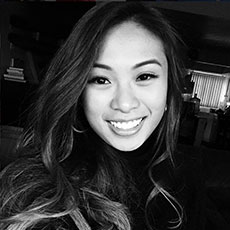 This school is wonderful. 
Great staff. 
They are very supportive and I can see their genuine want for you to succeed. 
I'm excited the start everything and learn more
every meeting there is to come. 

And btw the tuition comes with books and supplies, 
Including stethoscope, sphygmomanometer, penlight, and scissors. 

To everyone: come join the school if you're seeking to be an LVN or in the medical profession! 
You will not regret it!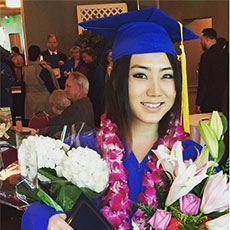 LVN programs come a dime a dozen nowadays, but truly the best move I made was to enroll at CES. 
At CES you're not just another statistic---people know your name and root for your success.
Quality education/instructors, great clinical rotations, and great people make CES College an outlier in the plethora of nursing programs. 
I passed my NCLEX.
Proof is in the pudding! I went in well prepared. 
What this College does is unprecedented
My sister paid three times as much for the same program at another school and is still paying off her loan. My program is covered by financial aid, and I will graduate with no debt.
My peers in class and staff at the campus feel like second family to me, and for that I'm thankful. At CES you're not just another statistic---people know your name and root for your success.
The staff is great, they listen to students when students have concerns. The instructors are very knowledgeable and encourage questions and one on one interactions with them.
My class and staff were like family and I honestly contribute my success to that small class style where each person is seen as an individual and help is always offered.
Best decision I've made as far as education in the medical field. Starting from the instructors to all of the staff. If you have a passion for helping others and serving in the medical field I would definitely recommend this school!
CES College was nothing short of an incredible experience that changed my life. I had no medical field experience when I came here and now I have a budding career.
My class and our instructors were the support and the inspiration i personally needed to change my outlook on life.
Because of Ces I was able to get my first job right after graduating because my class and Instructors had a great reputation in the Hospitals.
If you want to be treated like family by all the staff and students, want a good education with a high probability of getting a job afterwards, CES is for you.
I toured CES first and ultimately came back to sign up. The friends I've made there and the guidance from the instructors were easily the best part. This is an investment into our futures and the commitment to our education is backed up by CES and their quality education and great staff.
The best place to learn English. They don`t teach you an academic English, they prepare you for real life conversations and it`s the main thing to sound as a native speaker. Steve is a great teacher. Everybody there are always ready to help you with any question! I`ve tried several ESL programs, CES is the best and it`s affordable to anyone!
401 South Glenoaks Blvd Suite 211 Burbank, CA 91502