Advanced Vocational English as a Second Language (AVESL)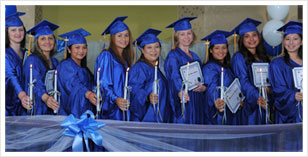 The Advanced VESL program is a comprehensive course with a special emphasis on employment related applications. It is designed to meet the job-specific English language requirements, develop ability to use English in everyday personal and workplace situations, and acquire advanced proficiency in the four language skills: reading, writing, listening, and speaking.
The course will provide the students with the skills necessary for better employment opportunities, job retention and upward mobility by allowing them to gain a higher level of English competency required for successful employment.
Prerequisite: Score 221 or higher on CASAS test and 70% or better on the CES VESL entrance test. The course is 42/24 semester credit hours (725 clock hours.)
Schedule
Monday – Thursday: 8:30-1:30
Friday: 8:30-12:30
Total 24 hours a week (31 weeks of instruction).
School Performance Fact Sheet, AVESL Program