CES assists you in finding accommodations. You can choose from the following options:
Homestay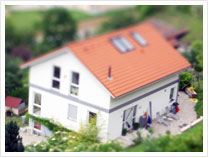 HousingShare in the daily life and experiences of an English-speaking family: a great opportunity to immerse yourself in local life, and practice your English in a friendly and informal atmosphere.
Included in all Homestay accommodation:
– Fully equipped bedroom
– Breakfast and evening meal from Monday to Friday
– Access to a telephone
Guest Room
In the USA, the Guest Room option allows you to stay in attractive private homes and apartments, combining the benefits of a family-like environment and an independent stay. You get a separate room; however, food is not included in this option.
Local Hotels
CES has negotiated special discounted rates with hotels of various price ranges.