State Certified IV Therapy / Blood Withdrawal for LVNs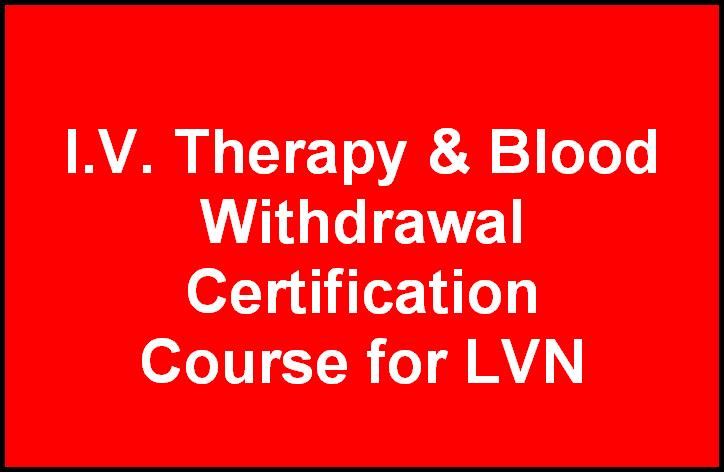 Hours in the Course: 36 (Four Saturdays)
Total Cost for the Course: $240
The course meets California State BVNPT requirements for
IV Therapy and Blood Withdrawal
Certification for LVNs.
CA LVN CEU Renewal Requirements – Licensees must complete 30 contact hours of Continuing Education every two years in order to renew their license with an active status.
Licensees are required by law to retain the original copies of their CE Certificates for a period of 4 years and if audited, they must furnish the Board copies of all relevant documents.